Our professional team of expert designers and technicians will work with you to create a master plan that will move you along a trajectory toward ecologically sound living, and ecosystem restoration on your property.
We have our finger on the pulse of the latest and most effective methods, techniques, and appropriate technologies.
Projects typically follow the five phases listed below. However, any one of the phases may be selected as a single consulting entity or may be combined.
PROJECT PHASES
Phase I: Stakeholder Training
Training in basic theory and methodologies of permaculture for all site stakeholders
Training includes:
Basic permaculture design strategies for water, soil, gardens, trees, climatic zones, structures and communities.
Important aspects of implementation maintenance and management.
Phase II: Consultation
Initial site consultation with all site stakeholders. It is important that all stakeholders participate. Each will have an opportunity to express their thoughts and goals for the project.
Our preparation for this meeting includes:
Research history of land and its inhabitants, land tenure, and for business – institutional analysis
On-site property assessment of climate, geology, soil, topography, infrastructure, flora, fauna, and ecological health
A geopolitical assessment and bioregional examination
Goals of consultation meeting with site stakeholders include:
Development of a holistic vision and mission statement
Determination of scope of project
Discussion of budget allowances and timelines
Project recommendations by consultants
Production of basic sketches
Phase III: Master Plan
A Master plan is a conceptual map and narrative that offers a step-by-step schematic for you to develop your site of ecological and economic stability in all areas of life.
Narrative
Hand or CAD drawings
Appendices
Anticipated timeframes
Special requirements: ordinances, codes, zoning
Budgets
Timeline contraints and limitations
Phase IV: Construction Drawings
Based on the master plan, the project engages architects, engineers, and/or contractors to help create a full set of construction drawings, including estimated costs and timeframes.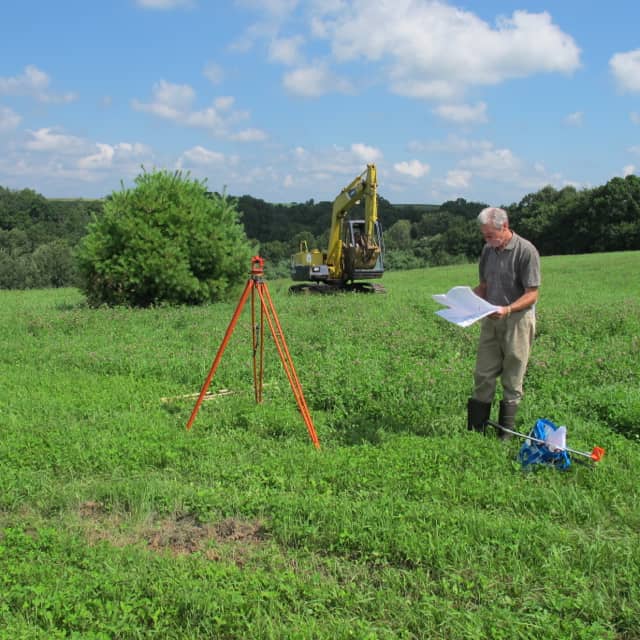 Phase V: Implementation
Construct a timeline for installation, phases of construction and planting recommendations.
Locate qualified contractors to implement the project. We also have teams located in different regions around the country that we may recommend for implementation.
Manage, maintain and monitor progress of project