GPS/GIS, Sketchup and CAD Drawings, Hand Drawings, Drone Surveys, Drone Camera Pictures and Videos (aerials)
Data Design, Data Generation, Data Discovery
Environmental Analysis
Print and Digital Mapping
Large Format Printing
Software Utilization
Internet GIS
Field Data Collection Systems and Services
In order to accomplish a full comprehensive design, we conduct a 8-phase process as follows:
Phase I: Initial discussion, protocols, history of land and inhabitants, land tenure, institutional analysis (businesses), holistic goal, vision, mission, geopolitical assessment, bioregional delineation, values, objectives, goals, needs, wants, available budgets and monies.
Phase II: Training in methodologies of Permaculture for representatives of all involved in site: those that live and work at and maintain the site (minimum one-day intro to Permaculture methodologies and principles or full PDC).
Phase III: On site assessment, abiotic and biotic factors, physical, biological and cultural attributes, landform, built environment, energy sources, present and historical land use features, activity nodes and corridors, critical habitat foundations, soil composition, vegetation composition and cover, successional pattern and plant productivity, wildlife corridors, water resources, climatological factors, the waste stream.
Phase IV: Design Charrette with representatives of all those occupying and using the site.
Phase V: Create a master plan
The master plan is a concept map that depicts the needs and ideas of the client, and the designers' experience in defining what is best for the land and the people that inhabit it.
Begins with an intensive design charette (see previous) with all stakeholders involved in the project.
Subsequently, the designers review and collate all materials collected and work them into a master plan.
This master plan is a precursor to construction drawings and implementation of the project.
Looks closely at code requirements, zoning, budget, time lines for future implementation.
A narrative and a full set of hand-drawn or CAD drawings created.
Timeline for design and implementation.
Phase VI: Construction drawings and budget (action steps and timeline)
Planning & Implementation: construction drawings, budgets, time lines, implementation:
Architects and engineers create a full set of construction drawings, budgets, timelines.
We seek out the desired contractors to put the project on the ground.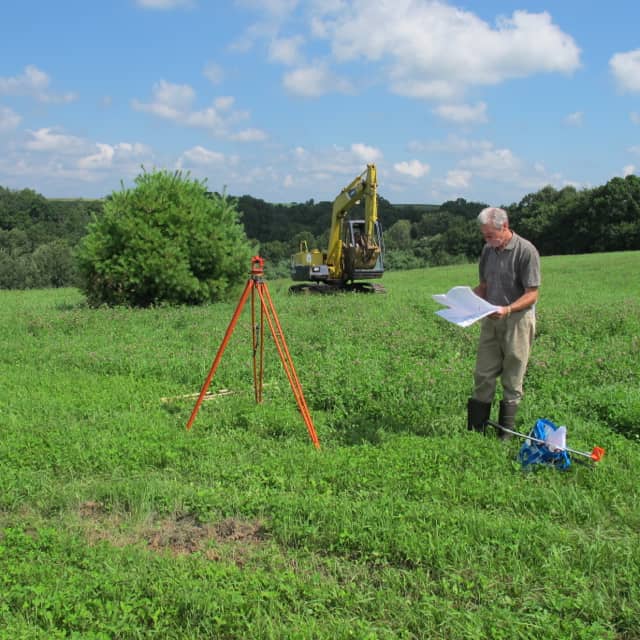 Phase VII: Implementation (contract and sub-contract work)
The Permaculture Project LLC and Bio-Culture work closely with the Permaculture Design Build Collaborative LLC in the implementation of master plans. We have several crews that work all around the US. From design to putting these systems on the ground. This precludes the need for a full set of construction drawings, budgets, and timelines.
Phase VIII: Manage, maintain, monitor (ongoing)
Some areas that have been addressed for previous clients include:
Transitioning from chemical to organic agriculture
Broadacre permaculture design for farms and agroforestry systems
Farm planning and implementation
Small farm business planning
Backyard garden education, planning and implementation
Food forest and agroforestry planning and development
Holistic Management for animals: Rotational grazing and grazing planning,
Silvopasture,
Alley cropping
Keyline analysis and design and earthworks for water management
Crop selection
Soils and fertility
Biodynamic, Biointensive, Masanobu Fukuoka, Organics, Permaculture Systems
Infrastructure and the built environment (natural building)
Sacred number and geometry as a basis for design